Repairs | Service | Sales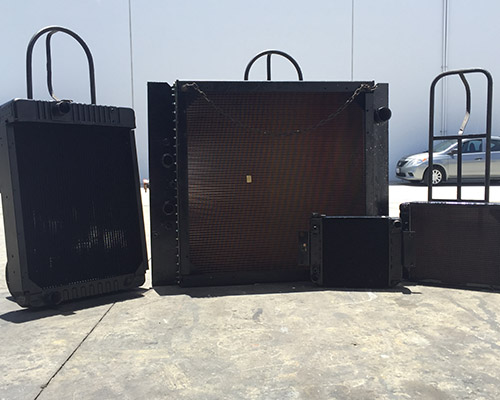 Your radiator is one of the most important operating components of your vehicle or unit . Responsible for keeping your vehicle's engine or unit at a safe operating temperature, a malfunctioning radiator could mean big trouble for you if you do not seek professional mechanical attention immediately.
Auto radiators, truck radiators, and stationary unit problems can often develop without you even knowing it, with small particles of dirt and rust clogging up the essential elements, preventing your radiator from being able to cool your engine properly. If this happens, your vehicle, or unit will over heat, potentially leaving you stranded.
The best way to avoid such problems, which will eventually happen with all radiators as they age, is with regular routine maintenance and service. Being vigilant will help you catch minor radiator problems before they become major ones.
Flush Out and Test
Rod-Out & Repair
Cooper and Brass Radiator Recores
Passenger Vehicle Complete
Medium/Heavy Duty Truck Plastic Radiator Complete
Medium/Heavy Duty Truck Metal Radiator Complete
Bus and Lift Truck Radiator Complete
All Aluminum Radiator Complete