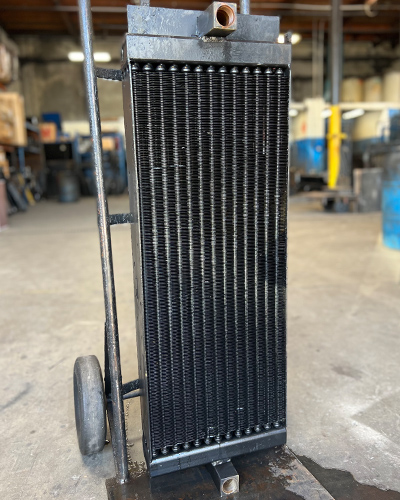 Everyone knows that oil is an engine's lifeblood, so how do you keep your car's blood from boiling? Well, no matter whether the primary cooling system on your car is coolant or air, the secondary cooling system on all engines is oil. And that can be greatly effective if an oil cooler fails. 
Oil coolers work by oil traveling in one side and coming out the other. In between are thin pipes attached to these fins, which very effectively dissipate heat. So as the oil is routed through here it's shedding a lot of its heat. 
One misconceptions with oil coolers, is they only work at speed. And while there is no question that they are more efficient at exchanging heat at speed, even in stop and go traffic or not moving at all it does make a big difference in how much heat is shed out of your oil.
Flush Out & Test
Oil Coolers Repairs
New Oil Coolers